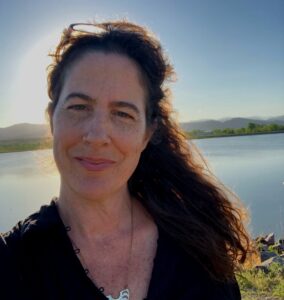 Over the years, I have worked with countless patients through the joyful and painful transitions and stages that life offers us. I have been honored to witness the meaningful struggles and healing paths each client has taken. I see myself as a guide and partner in the healing work my clients are here to undertake. I use my training, expertise, experience, intuition, and heart to collaborate and guide my clients to a place of health and wellness. I feel passionate about running my practice dedicated to ethical treatment, an open heart, and change.
I have experience in various settings, with many different kinds of specialties. 
I was lucky in my training to work in intensive settings, which adds to the expertise I can offer my clients. These experiences include in-patient care, residential care, eating disorders, psychosis, sexual perpetration, court-ordered clients, sexual addictions, sexual dysfunctions, substance abuse, mood disorders, anxiety, single incident trauma, developmental trauma, relational trauma, medical trauma, co-occuring disorders, dissociative disorders, personality disorders, sexual abuse, physical abuse, emotional abuse, and neglect. I also have experience with parenting, health crisis, chronic health conditions, grief and loss, accidents, aging, neurodegenerative disease, and death. My training has included psychodynamic psychotherapy, short term therapy, intensive therapy, biofeedback, neurofeedback, group, individual, family, and couple therapy, sports and performance enhancement therapy, EMDR, Brainspotting, Emotionally Focused Therapy, hypnotherapy, guided imagery, crisis management, case management, dialectical behavioral therapy, and more.
Though I currently specialize in emotionally focused couple therapy and the treatment of trauma, all of my experiences listed above inform and guide my work. I have many tools in my toolbox, and my clients and I determine what might best help facilitate the healing and change they are looking for.
I have been in practice for over 23 years. Before moving to Colorado in 2008, I was in Santa Fe, NM, at St. John's College and in private practice. I did my clinical training at Smith College School for Social Work. I had clinical internships at both Brattleboro Retreat Psychiatric Hospital and the University of Massachusetts Mental Health Center during my training. 
I am a licensed psychotherapist.  Colorado is unique in that one doesn't have to be licensed to register with the state as a psychotherapist.  This means that people with a wide range of training – from none, to advanced, can say they are a psychotherapist.  So, make sure that whomever you chose to work with is a licensed psychotherapist, with an advanced graduate degree in social work, counseling or psychology and that they are licensed by the state of Colorado to practice psychotherapy.  
Certifications and Memberships
Feel free to contact me at 303-880-3619 or jolinicol@icloud.com for a free phone chat to see if I feel like the right fit. Or you are free to schedule right now: